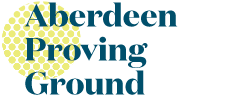 Frequently Asked Questions
What are the benefits of moving on post?
​Corvias Property Management provides great amenities such as 24-hour emergency maintenance, lawn care, pest control and trash pick-up. Residents enjoy the use of The Community Center that features a resort style swimming pool, fitness center with attached playrooms, multi-purpose rooms, and Yoga room. Additionally, DoD civilians will enjoy the close proximity to work. Retirees will have easier access to resources they utilize such as the Commissary, PX, and Kirk Army Medical Center
What amenities are included with the home? (i.e. appliances, etc.)
Aberdeen Proving Ground homes are fully equipped with a refrigerator, stove, and dishwasher. Garbage disposals and ice makers are available in select homes. The homes also feature full-size washer/dryer hookups. Corvias also offers free lawn care, maintenance, and snow removal services.
Do you allow pets, and how many?
Yes, Aberdeen Proving Ground is a pet-friendly installation. There is a two-pet limit. Exotic pets, such as monkeys, snakes, etc. are not permitted. In addition, dogs belonging to dangerous breeds, including full or mixed-breed Pit Bulls, American Staffordshire Bull Terriers, English Staffordshire Bull Terriers, Rottweilers, Chows, Doberman Pinschers, and wolf hybrids are prohibited from Fort Meade family housing areas. Please review the Corvias Pet Policy if you have additional questions. The Leasing and Relocation Center can provide you with a copy of this policy.
Do the homes come equipped with fencing?
Most of the homes on Aberdeen Proving Ground are equip with fences but not all. Residents that would like to self-install fencing at their own expense, must receive approval from the neighborhood manager before erecting a fence. All fences installed must meet the material specifications supplied by Corvias. For more information, please contact your neighborhood office.
My mother is coming to live with me, am I eligible for a larger home?
The parent must be established as a dependent of the service member through DEERS and have a military-issued ID card.
Who is eligible to live on post at Aberdeen Proving Ground?
Aberdeen Proving Ground housing is open to Accompanied Active duty service members stationed within a 50 mile radius of Aberdeen Proving Ground. Living post is also an option for those unaccompanied, unaccompanied family members of military personnel, retired military, widows of retired military, widowed Gold Star Spouses, Department of Defense employees, Federal Agency Civilians and Base Contractors who on Aberdeen Proving Ground.
What is the rank structure for Aberdeen Proving Ground housing?
For on-post housing purposes: The ranks E-1 to E-5 are considered to be Junior Non-Commission Officers (JNCO). The ranks E-6 to E-8 are considered to be Senior Non-Commission Officers (SNCO). The rank of E-9 receives independent rank classification for housing but can also be housed in areas accepting Field Grade Officers (FGO). Officers, O1 to O-3, and WO1 to CW2 are Company Grade Officers (CGO). CW3, O4 and O5's are Field Grade Officers (FGO). CW5 and O-6 are Senior Grade Officers (SGO). ​
What happens if I decline a home?
If an offer is made and you decline the home after viewing it, your eligibility date will change and you will go to the bottom of the waitlist. If availability allows, you will be given the opportunity to look at more than one home. After a third declination, you will be removed from the waiting list and will need to reapply for housing.
What will my wait time be?
Your wait time is determined by the number of vacant homes. The wait time given is an estimation and is subject to change. However, every effort will be made to find adequate housing as quickly as possible. Please check with the Leasing and Relocation Center for updates. If a preference of floor plan or neighborhood is given, your wait time could be extended past the given estimate depending on current availability.